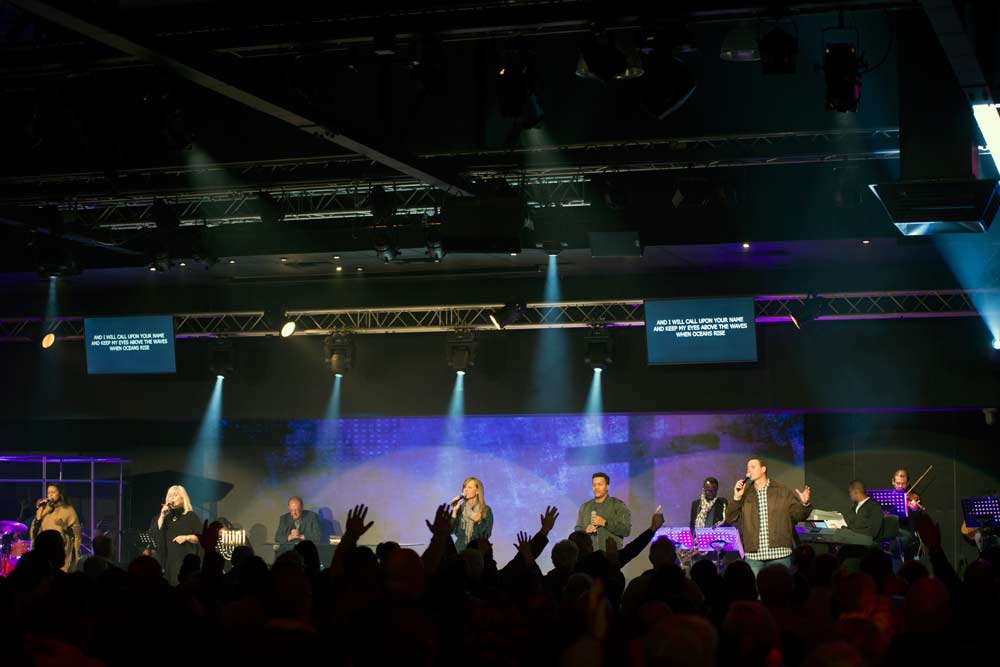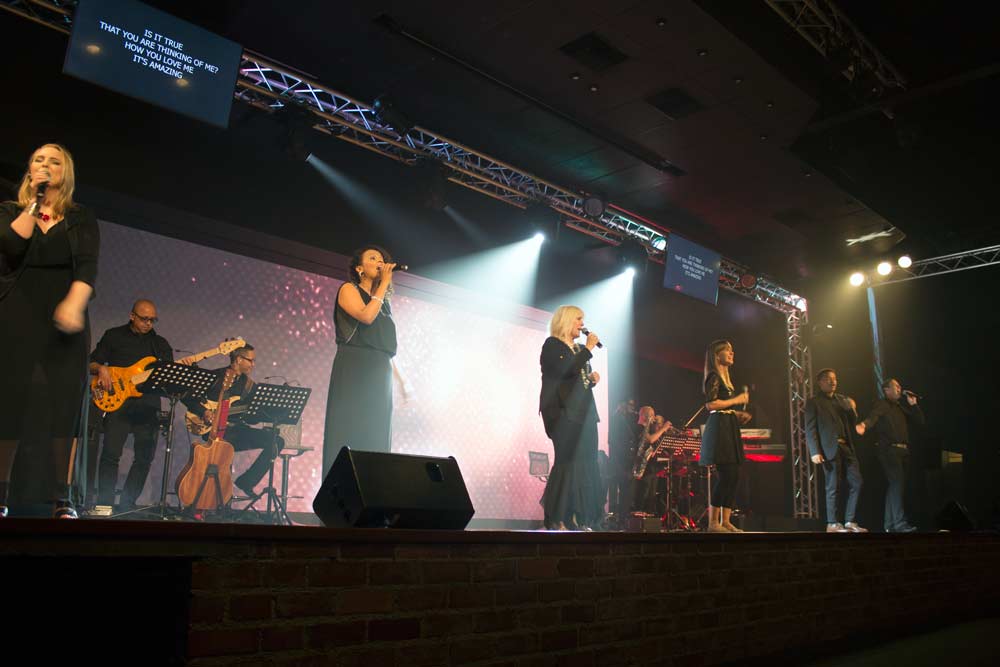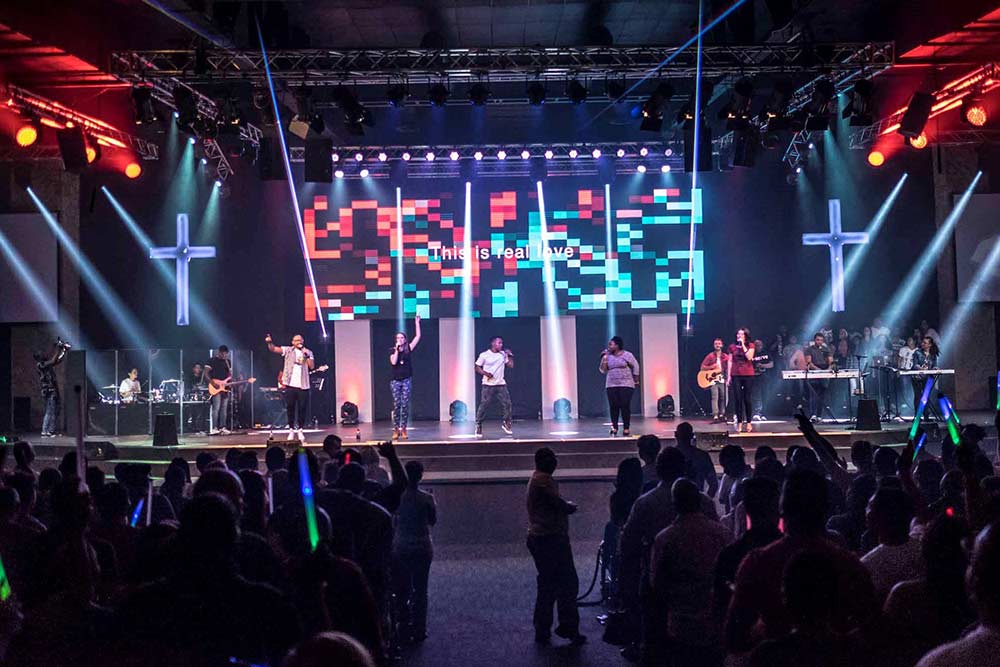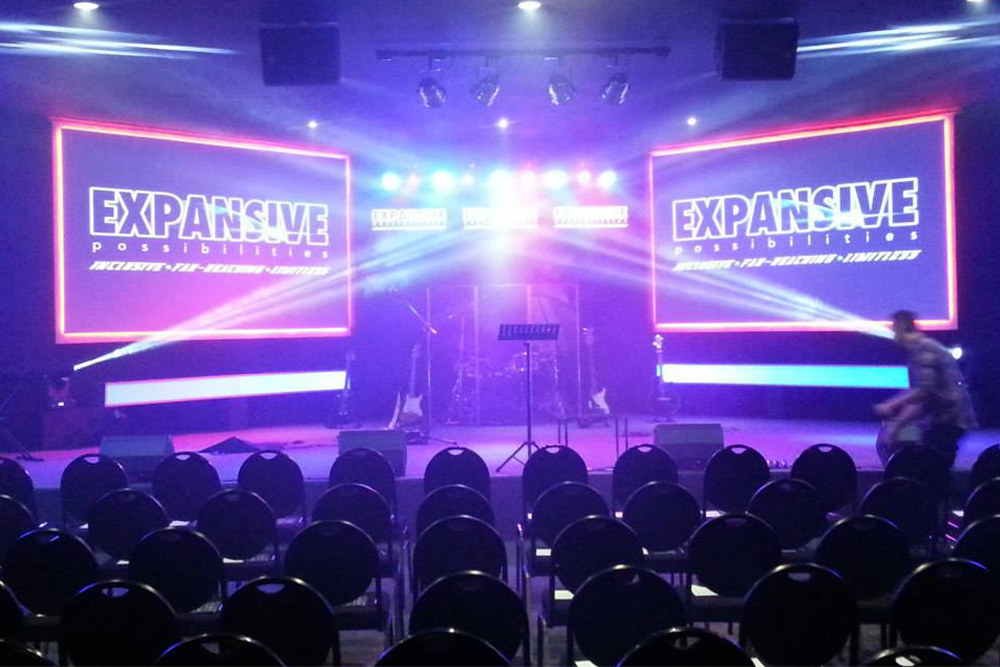 MORE PROJECTS
Here are a few of the other projects
we have worked on through the years.
St Peters Fish Hoek

We were approached to assist in providing technical assistance to the church during their facelift project. We provided solutions in the form acoustic treatment, a new audio system, a video system and stage and auditorium lighting and control systems.

St James Kennilworth

We were approached to assist in providing a digital audio visual feed in the new youth facility. The solution required a wireless digital link that would provide a stable and consistent feed. We were quite proud of the outcome and the system has not given a day's trouble since its installation.

Waldorf Constantia

We were asked to assist in redesigning their exiting lighting system. With the addition of a few new fixtures, a suitable control platform and some careful planning, we provided them with a completely new experience in their auditorium. Their facility is now running a full LED based lighting system perfectly suited to provide the required lighting for their productions.
The Peoples Church

We were approached to assist in redesigning their stage lighting system. With some careful planning and consideration we provided them with a solution that provided maximum outcome at a budget friendly cost. We have assisted the Sun Valley campus with upgrades to the stage lighting, video projection and audio systems.

Church on the Rock – Paarl

We have worked with Church on the Rock for a number of years now, having provided assistance to them in the fields of audio and lighting. Some of the more recent work at the facility includes the design and installation of a new Front of House Loudspeaker system as well as a digital mixing console.

Gateway Christian Church

Pastor Paul is a long standing client of Church Production. We were approached to assist in providing solutions in video, lighting and audio systems at his new church plant. We designed the system utilizing his existing equipment and provided cost effective solutions to enhance the operational aspects, usability and functionality of the technical production gear.
Bishops Diocesan College -  Hyslop Music Hall

We worked hand in glove with the director of music, Mark Mitchell, in redesigning this prestigious auditorium. We provided a complete audio, video, auditorium and stage lighting system for the facility. The entire system is app controlled, via iPad, to ensure easy operation for non-technical users. The outcome was a super modernised solution, without taking away from the rich cultural and historical personality of the facility.

Stirling Baptist – East London

Stirling has been a client of Church production for more than 6 years and we have provided countless hours and technical assistance and design. We have provided them with acoustic treatment, audio systems, lighting and video solutions in their auditorium and surrounds. Some of the more recent work includes upgrades to their backline, stage cable management systems and personal monitoring systems

South Point Church

We have worked with South Point for a number of years, assisting prior to and in the move to their new facility in Mowbray. Our latest project was designing a full digital video distribution system that was easy to use and easy to setup for their Sunday services. We also provided a massive 8 meter wide projection screen and the first full laser phosphor high power Christie projector in the country. This church is moving forward quickly and we are grateful to be a part of their growth.